Family Therapy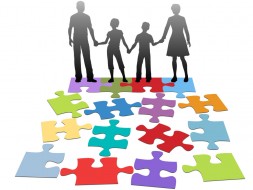 Family therapy is a modality of psychotherapy used to help resolve family issues.
What separates family therapy from other kinds of psychotherapy is undoubtedly its approach to therapy.  Crucially, therapists working in the area of family therapy focus on the dynamic of relationships between people, not the specific problems within one individual.
They focus on the systems of individuals and the impact of their relationships, either negative or positive, on each other.
The maintenance and solving of problems is more important to family therapists than the single cause of a difficulty. For example, a family therapist may see more than one family member at each session and aim to relate the conversations and patterns of each family member to the others.
Since a significant amount of stress is common in the family, family therapy aims to involve families in solutions for problems. The overarching belief in all different forms of family therapy is that involving the family can bring out the strengths of the wider system. The use of family therapy is widespread, covering almost every relational or psychological problem with its family approach to psychotherapy.
Your specific treatment plan will depend on your family's situation. Family therapy sessions can teach you skills to deepen family connections and get through stressful times, even after you have finished going to treatment.
Family therapy is often short term. Typically a family intervention would take 4 – 6 sessions.