Christine Tizzard Psychology
At Christine Tizzard Psychology our chartered psychologists are all experienced and practising clinicians with appropriate accreditation and registered with the HCPC.  All have proven experience in the area of medical legal work and most are published within their area of specialism.
It is important to note that Christine Tizzard Psychology is not a referral agency. All medico-legal work is carried out in house by the instructed psychologist assisted by the administrative team.
Due to the complex nature of our work and in order to protect our clinicians, it is not our practice to publicise the photographs or CV's of the team. However, we will be delighted to supply you with a full CV following an enquiry.
Please phone 01243 775055 or email info@ctpsy.co.uk for an up to date CV.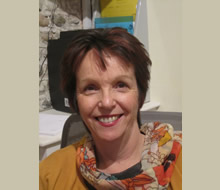 Our team is headed up by Dr Christine Tizzard PsychD, MSc, BSc, Adv Dip Psych.
Chrissie is a Consultant Chartered Adult and Child Psychologist and Chartered Scientist who brings a wealth of experience gained over 25 years in diverse clinical settings.
She is registered with the Health Professionals Council and an Associate Fellow of the British Psychology Society and a RAPPS registered Supervisor.
Chrissie specialises in family issues and is particularly skilled in the areas of parenting assessments, child abuse, attachment issues and contact matters. The provision of expert witness reports in family law are a significant part of her workload.
She is a trained family mediator and has previously served on an NCH adoption panel. Her experience is consolidated in the provision of interventions to families in transition.
Chrissie's research interests include the effects of early trauma on the personality and her doctoral thesis investigated the effects of working with trauma on psychologists. She has travelled extensively throughout the world providing seminars on such issues.
In her spare time Chrissie greatly enjoys spending time with her adult children and grandchildren, travelling to the southern hemisphere and slowly but steadily training for her first triathlon.
Dr Christine Tizzard PsychD, MSc, BSc, Adv Dip Psych.